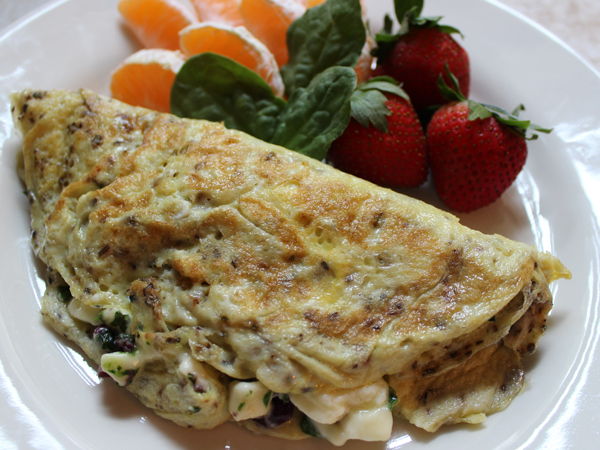 So I asked my husband what he wanted for breakfast.  "How about a Greek omelet?" I asked.  Well, being that he is Greek I figured it was a sure bet.  Not only that, this is one good omelet!
Omelet making is a bit of a science and it takes a lot of practice to be able to flip one without getting egg on your stove top, on your floor or on yourself.  I'll post a video on the method and link it here when I can get a hold of my videographer (my son.)
It first starts with some eggs in a bowl.  Yep, that is a one-handed crack (I've got that down

)  Scramble them with a fork.  You want them well combined.
Add some dried oregano.
Now, I need to tell you that…